Concessions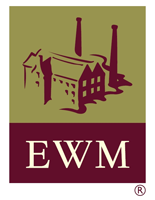 The Edinburgh Woollen Mill have been part of Arboretum Lifestyle and garden centre for several years and have enjoyed a blossoming relationship with both the centre staff and their faithful customers.
---
When originally looking for quality establishments in Ireland to work alongside, EWM quickly noticed that the customer profile at Arboretum was ideal and matched that of the EWM customers, therefore the agreement to join the centre was probably one of the easiest decisions we have ever had to make.
Currently EWM is enjoying its fair share in the media spotlight due to well profiled acquisitions; however that doesn't mean we have taken our eye off our most important asset, you the customer. In fact some of the comments from our most loyal customers this year have proven that our efforts are not in vain as we are still striving to keep ahead of the competition as we continue to bring you fashionable clothing for all ages, both female and male and all at the great value you have become accustomed to.
This year we have developed our Ladies collections further, including Isle; a range of ageless, stylish, versatile coordinating pieces for both smart and casual. And Country Rose ladieswear, a fun & colourful wardrobe of coordinating casual wear brought to you with soft micro fleeces & outerwear, combined with relaxed knitwear and t-shirts to create the most versatile of wardrobes.
We are also extremely proud of our Men's James Pringle collections; established in Scotland in 1789 from a weaving mill in Inverness, James Pringle is steeped in traditional heritage. Natural fibres and exceptional design are underpinned by quality derived from our passion for product engineering and are brought together to offer a carefully considered range of menswear. Not forgetting our authentic countrywear brand; PG Field, containing a complete wardrobe of purposely designed clothing for the outdoor lifestyle.
If you haven't been to EWM recently why not pop in and have a look at what's new instore you may be pleasantly surprised!