Breakfast with Santa Carlow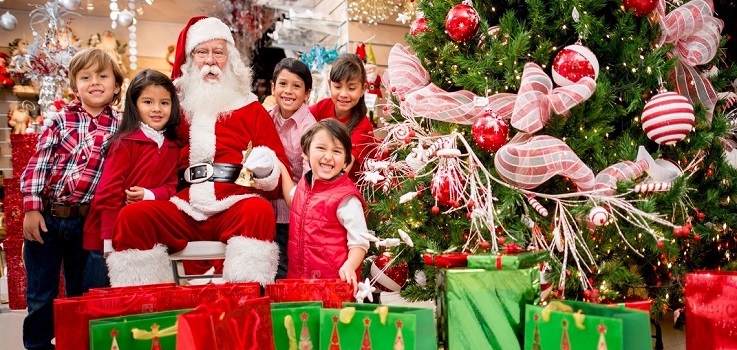 Booking Now Available
Make the little one's dreams come true this Christmas with a magical breakfast with Santa at Arboretum Carlow!
Come along to Arboretum this Christmas for our magical Breakfast with Santa, what better way to start the morning. Let your children join Mrs.Claus and the elves for a sing along while enjoying their morning breakfast before Santa's arrival. Once breakfast is complete Santa will arrive to join in the sing along and meet all the children and spread the festive cheer. Every child will get to meet Santa one-to-one and receive their early Christmas gift from the big man himself.
Children will adore the Arboretum Christmas atmosphere in-store before finally waving Santa off for the time being as he returns to the North Pole to finish his work before Christmas Eve.
After all the excitement of Santa has subsided, let the children be mesmerised as they wander through Arboretum's in-store Christmas experience. The young and young at heart will delight in the festive sights and sounds of Christmas with plenty to interest all ages! From our real life Santa's Reindeer located in our outdoor Atrium to the magical Christmas animations throughout the store. Or visit Santa's postbox and send your Christmas letter direct and get a personalised response (Last post date Dec 14th)
Tickets are €15 per child, no charge for adults.
Please include the following information on the Booking form:
* Name of child (children)
* Age of child (Children)
* Gender of child
Whats Included for your ticket:
* Children's Breakfast (choice of 3 options)
* Sing-along with Santa & Mrs.Claus
* One-to-One meeting with Santa
* Gift from Santa
- Children must be accompanied by an adult at all times. Pictures are free to be taken by parents on the day.
- The order confirmation is your ticket, please present this on the day.
- This Event takes place in Arboretum Carlow in Leighlinbridge.